How To Smoke A Brisket
by Chef Dan Wilk | Barbecue At Home Culinary Team
Smoked Brisket is the king of Texas barbecue, there's no debate. But what is highly debated is the best way to cook one. There are many different schools of thought on methods, on time, on temperature, on wood flavor, etc. So, I put together this guide on the basics of how to smoke a great brisket as well as some tips on how to avoid messing it up.
Whole Brisket vs Brisket Flat
I wrote this article based on the idea that you will be smoking a whole beef brisket. But a whole brisket is going to feed 10 to 20 people and can take days and days to prepare and finish. If you don't have 3 days to smoke your brisket, and you're not feeding a small army, I have the solution.
Here at Barbecue At Home we sell a brisket flat, weighing 4 to 5 pounds, that is perfect for smaller groups and shorter smoking sessions. Most of our customers are of the backyard family barbecue type. The Brisket Flat we offer will cook more quickly and be enough beef for a family of 4 with some leftovers. You can use all the same cooking procedures below but cut the cooking time by half. Follow the temperature guidelines and apply them to the brisket flat and you will produce a great plate of barbecue.
Brisket Selection
To start your smoked brisket journey, the first step is pick a nice 10 to 12-pound whole beef brisket. If it weighs less, it is not a whole brisket and has been broken down into its parts. A whole beef brisket is made up of 2 distinct parts, the flat and the point. The flat is the larger, leaner muscle on the brisket. The point is the smaller muscle and is fattier part of the brisket.
When picking a brisket, you want to find one that has a uniformly thick point, so it cooks evenly. It should be 1 inch thick. If it is less than 1 inch it will overcook and dry out. Once you pick your brisket, you need to trim off the fat. Place the brisket on a cutting board and trim the hard fat from the bottom. Flip it over and trim the hard fat from the top and leave a ¼ inch cap over the entire brisket. You want to also remove the thick fat chunk that is on top of the point where it joins the flat, it has a triangular shape. Once you have removed that chunk, press the brisket down to make it as flat as possible; it should look aerodynamic.
Here's where your options, and the debates, begin. You can rub the brisket and marinate it overnight or rub it and cook it. To rub down your brisket, rub the entire brisket with yellow mustard and liberally season with Dickey's Beef Brisket Rub. For a 10-pound whole beef brisket you should use about 6 tablespoons of seasoning. If you are a planner, wrap it in plastic and put the seasoned and trimmed brisket in the fridge overnight. This will allow the seasoning to permeate the beef and will give it more flavor.
Time To Smoke
Setup your smoker or pellet grill to cook at 250 degrees. Once the temperature has normalized and the smoke is rolling, you can place your brisket on the grill.
Now it's debate time again. I always cook mine with the fat cap facing up. I also point the fatter, thicker side of my brisket towards the heat source. If you are using an offset or pellet smoker, point the fatty side towards the heat source. Place a meat probe into the middle of the fattest part of the brisket.
Don't Waste Fuel!
The brisket will only take on smoke for a few hours. So, after 3 hours you only need to maintain the temperature of the smoker. Once the brisket hits 150 degrees internally, you have decisions to make. At this point the brisket will go into The Stall. This means that the brisket's internal temperature will not go any higher for a few hours. This is caused by evaporative cooling. Basically, the moisture starts to release from inside the brisket and creates a vapor barrier around the meat and does not allow heat to enter the meat until the moisture is gone. This is where you can ride it out or use the Texas Crutch.
Wrap It Up
I use two methods from this point. First method is to wrap the brisket in butcher paper or aluminum foil. My preference is to use butcher paper. Using butcher paper will give you a better bark as it allows the brisket to breathe more. Once wrapped, I'm going to put my brisket in the oven. This may not be a popular method for brisket, but this is about how to not F up a brisket. By finishing in a 250-degree oven the finished brisket will be perfectly cooked. More importantly for me, I do not have to monitor or babysit the brisket for another 8 hours. The brisket is done when you reach an internal temp of 195 degrees.
Time for more patience. Now you need to place the wrapped, 195-degree internal temperature brisket into a cooler and allow to rest for at least an hour. This will complete the cooking process and achieve a finishing internal temperature of 200 degrees.
Brisket Sous Vide? Yes Please!
The second method requires much more time but will yield amazing, incredible, delicious results. It is commonly known now as Sous Vide Que. Use the same start as I've outlined above; trim and season your brisket and smoke until 150 degrees internal temperature. Now you are going to want to double vacuum seal the brisket. Vacuum seal the brisket; and then vacuum seal that sealed bag. You should have a brisket in a bag that is in a bag, all sealed tight. The two-bag method used here ensures that you keep the brisket out of the direct contact with the water.
Now place it in the water bath with your precision cooker set to 155 degrees. For a larger cut of meat like this, I use an old cooler that is modified with a hole in the lid for my sous vide unit to go through. The cooler will help with temperature maintenance and water loss.
Cook the beef brisket in the sous vide for 36 hours, yes 36 hours. After 36 hours, remove the brisket and empty the water from the cooler. Remove the brisket from the sealed bag, place back in the cooler, and let rest for an hour. This method is worth the wait and the results will speak for themselves.
Let's Eat
Now your brisket is ready for serving! How you plan to eat it will determine how you want to cut it. If you are going traditional, slice it in ¼ inch slices. You will want to pay attention to the grain of the meat before you cut it. Find the grain and cut against it for the most tender slices. It can get a little tricky when you move from the flat to the point as the direction of the grain changes about 90 degrees. Personally, I like slicing the brisket flat and chopping the point. Serve it up with some rolls, pickles and onions and your barbecue feast is ready.
More from Chef Dan's Blog...
Get premium, restaurant quality beef delivered
Dickey's Barbecue Pit has been cooking Legit.Texas.Barbecue for 80 years, we're barbecue meat experts. Now you can barbecue our premium, perfectly aged, choice beef cuts at home.
We do meat delivery right!
Shop Beef Delivery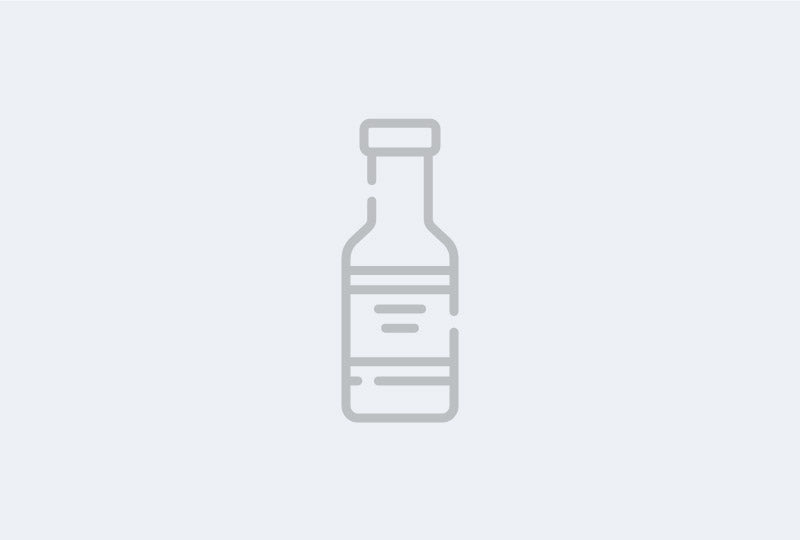 BBQ Competition level sauces, rubs, spices, and seasoning sold here.

We know Barbecue - no matter how you spell it (BBQ, barbeque, or the right way - barbecue). Dickey's Barbecue Pit has been cooking Legit.Texas.Barbecue for 80 years.
We've developed these sauces and seasonings over decades and decades of making incredible Legit.Texas.Barbecue. Bring some home, from our family kitchen to yours.
Shop Rubs & Seasonings