Dickey's Beef Brisket Rub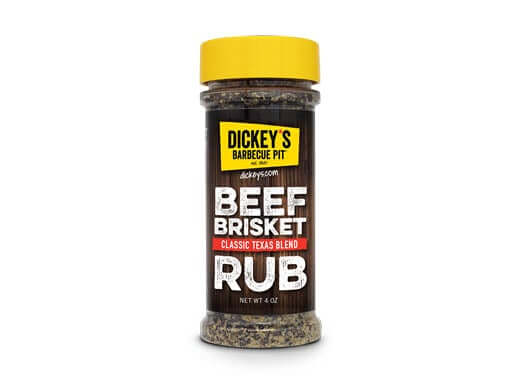 Classic Texas Blend
This classic Texas Hill Country brisket blend of spices creates a perfect, delicious outer bark.
Classic Texas Hill Country brisket blend spices for the perfect outer bark. Coat brisket prior to smoking meat to ensure a proper bark when finished.
Smoke with: Hickory Pellets, Oak Pellets
To get the perfect taste, you must use the perfect blend of rub and spices. After many sleepless nights of mixing herbs and spices, we found the perfect blends to enhance the flavor of our meats and sides.
4 oz.
Ingredients
Salt, Black Pepper, Garlic, Onion, Soybean Oil