How to cook pork belly
by Chef Dan Wilk | Barbecue At Home Culinary Team
If you're a fan of family barbecues and have never tried smoked pork belly, the question is: do you even barbecue? Smoked pork belly, crispy pork belly, bacon! Pork belly is one of the best foods you can craft during your barbecue session. Pork Belly – whether it's cooked in the oven, smoked, fried, or grilled - can be a scrumptious and mouthwatering piquancy bursting with flavor – a quintessential barbecue food.
Even though pork belly has been used in Chinese cuisine for thousands of years, it wasn't until the 16th century that the word "bacon" began referring to all pork in general. It was in the 12th century that a husband could "bring home the bacon" as a reward from the church (in a town called Great Dunmow in England) if he could swear before God and the congregation that he hadn't argued with his wife for a year and one day. That husband was revered in the community for such a feat. Today you can easily purchase high quality pork belly, both raw and cooked, from Barbecue At Home, your local butcher, or at a grocery store near you.
What is pork belly exactly?
Pork belly is the piece of flesh leftover after the loin and spareribs have been removed from the underside of a pig's belly.
How To Cook Pork Belly?
You can cook pork belly in any way you want! You can grill, barbecue, stew, oven-roast, or deep fry it; use the recipes in this article to help you!
IS pork belly & bacon?
Bacon is most commonly made from the pork belly and is cured and occasionally pre-smoked.
The Popularity of Pork Belly
People all over the world are head over heels for pork belly. Pork belly can be found in nearly 9% of the US restaurant menus, representing a 59% increase in the number of food joints that serve pork belly dishes since 2014. Bacon, one of the many culinary uses for pork belly, is served in seven out of every ten restaurants in the United States.
Pork Belly has even had its own impact on financial markets. Back in the 80's, pork belly futures contracts were all the rage. Actively trading pork futures helped defend consumers from rising food prices before the financial instrument was phased out in 2011.
Pork Belly around the world
Pork belly can be a legit delicacy if you have a knack for pork-related cuisines. It can be juicy, and it can be crispy, but one thing's for sure; people all over the world are downright crazy for it!
Pork belly is undeniably popular in Chinese, Danish, Norwegian, Korean, Thai, and Filipino cuisines. But this doesn't stop it from being adored in other parts of the world as well!
Pork belly slices are sautéed and served as a portion of bandeja paisa "surtido" in Dominican, Colombian, Venezuelan, and Puerto Rican cuisine.

Pancetta is a type of Italian sausage made from pig belly.

Bacon is most commonly produced from pork bellies in American cuisine.

In Switzerland, pig belly is used to make the Berner Platte.

In UK cuisines, slow-roast pork belly and barbecue smoked pork belly are adored.
How many ways can you cook pork belly?
Popular because of its succulent flavor, a complete slab of pork belly is essentially carved from the fleshy underbelly region of a pig. This slab is then later used to make pork bacon – and we know you love bacon. To get soft and supple meat, pork belly is utilized in meals that require slow or humid heat. It can be crisped under the broiler or sautéed in a skillet towards the end if the skin is left on. Pork belly can be used in a variety of recipes to add flair to your cuisine. Here's how you can use the fresh piece of pork belly you just fetched from your favorite convenience store.
Smoking, grilling, and barbecuing

Over-roasting

Stewing

Adding to pasta and raman

Deep frying for a crispy pork belly treat

Braising

Many many more ways to cook pork belly
Texas Style Barbecue Pork Belly
Texas style pork belly is also called salt & pepper smoked pork belly. If America's the BBQ grill, Texas is the flame. Barbecue enthusiasts revere Texas-style barbecue recipes all over the world. And, yes, Texas has its own very unique style of making BBQ pork belly.
Texas BBQ Pork Belly Ingredients
Salt - 6 tablespoons

Crushed Black Pepper - 1/2 cup

Pork Belly 4-5lbs ea - 2x cuts, boneless, skinless

Hickory or Oak for the smoker
Texas BBQ Pork Belly Recipe
To prepare the rub, mix salt and pepper in a shallow container. Rub the pork belly with olive oil then apply the salt and pepper rub generously all over the pork belly pieces.

Preheat the smoker or grill to 225°F. When the firewood or charcoal is lit and creating smoke, throw the pork belly in the smoker or onto the grill and start smoking for at least 6 to 8 hours, or until an instant-read thermometer placed into the fullest portion of the meat reads 195-200°F.

Wrap the pork belly securely in butcher paper or foil and set it in the oven for 1 to 2 hours to settle.

Cut the delectable and crispy pork belly into even slices and serve.
Other ways to cook pork belly
Smoking Pork Belly
To begin the process of making a smoked belly, generously brush the pork belly with olive oil and rub generously with one of Dickey's meat rubs before placing the seasoned pork belly in your smoker at 225 degrees Fahrenheit. Every hour, spritz the pork belly with apple juice to help intensify the color of the skin and keep the pork moist.
When the pork belly achieves an internal temperature of 165°F, cover it in foil with a little additional apple juice and roast until the internal temperature reaches 200°F. After that, take the now smoked pork belly out of the foil's embrace and gently drizzle it with Dickey's Original Barbecue Sauce before transferring it to the smoker for a few minutes to strengthen the flavor of the sauce. Lo and behold! You've just finished preparing the most delightful smoked pork belly.
Let's Eat
Now that you know a little more about pork belly, and some easy recipes for making the perfect pork belly, what are you waiting for?! That's your cue to buy a freshly cut slab of pork belly and enthrall your guests with a recipe that gets their taste buds fidgeting. We're going to have a ball!
More from Chef Dan's Blog...
Barbecue at Home delivers premium pork to your backyard barbecue.
Dickey's Barbecue Pit has been cooking Legit.Texas.Barbecue for 80 years. Get premium pork for your barbecue grill or smoker delivered right to your door from Barbecue At Home.
We do meat delivery right!
Shop Beef Delivery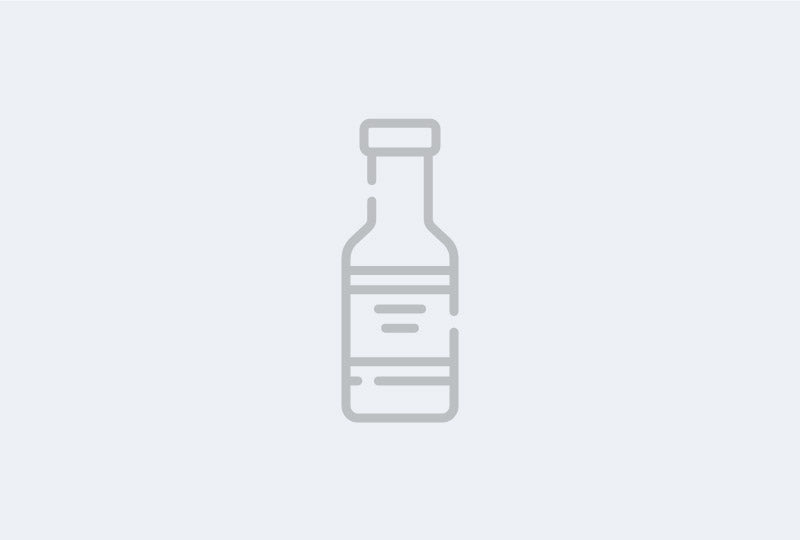 BBQ Competition level sauces, rubs, spices, and seasoning sold here.

We know Barbecue - no matter how you spell it (BBQ, barbeque, or the right way - barbecue). Dickey's Barbecue Pit has been cooking Legit.Texas.Barbecue for 80 years.
We've developed these sauces and seasonings over decades and decades of making incredible Legit.Texas.Barbecue. Bring some home, from our family kitchen to yours.
Shop Rubs & Seasonings