Dickey's Salted Coffee Rub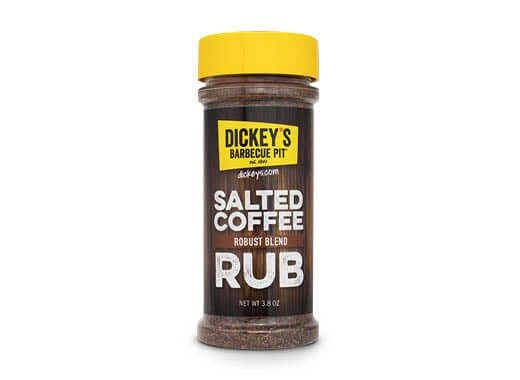 Robust Blend
Perk up your meats and even desserts with this fusion of seasoning and flavors.
 This blend enhances the richness of your favorite beef and pork options.
Great with: Beef, Pork

To get the perfect taste, you must use the perfect blend of rub and spices. After many sleepless nights of mixing herbs and spices, we found the perfect blends to enhance the flavor of our meats and sides.
3.8 oz.
Ingredients
Spice, Coffee, Salt, Brown Sugar, Onion, Garlic, Cocoa, Cumin, Soybean Oil