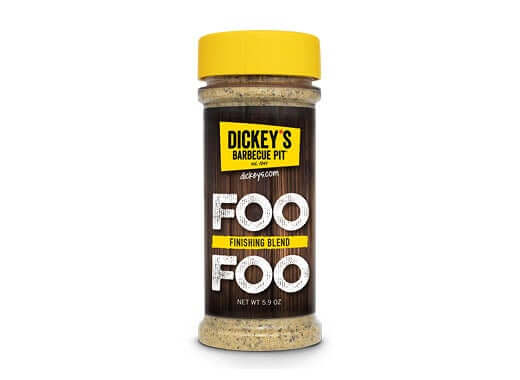 Finishing Blend
The seasoning used in Dickey's Barbecue Pit stores on sides and fried foods, it's the perfect all-purpose blend of spices for your dishes at home.
All purpose blend perfect for sides and fried foods. Sprinkle on fully cooked sides to taste.
Great with: Potatoes, Okra, fried foods
To get the perfect taste, you must use the perfect blend of rub and spices. After many sleepless nights of mixing herbs and spices, we found the perfect blends to enhance the flavor of our meats and sides.
5.9 oz.
Ingredients
Salt, Garlic, Onion, Black Pepper, Cumin, Soybean Oil